SSD's – the future of Storage technology 
Solid State Disks are relatively new (in technology terms) and have been around since the 1980's but it has only been the last ten years or so that the technology has really taken off and is now fast becoming the norm as the preferred storage tech of choice. Simms distribute SSD's in many form factors, which include; 2.5″, CFast, mSATA and M.2 with U.2 fast becoming more established. The drive for SSD demand has come from the consumer industry with SSD technology being found predominantly in laptops, tablets and mobile phones.
SSD technology has for the first time during 2016 outsold HDD in Europe. HDD technology has been around since the 50's with the mechanical principles remaining the same and offering little or no scope for innovation, SSD's however are about to enter the next stage of their evolution with 3D NAND which will allow for higher capacity, quicker speeds in the same size footprint. Simms has never sold an HDD and we never will. We offer innovative technology from global manufacturers who are at the forefront for research and development in SSD technology.
Simms offer a wide range of SSD's from brands that offer a diverse range of  products and form factors. From Tech Giants such as Kingston (Simms are the largest distributor of Kingston  in the UK) to Novachips, a new SSD player, with revolutionary HLNAND Flash SSD solutions.
Whatever your requirement we will have a solution perfect for your application. If you require a technical consultation contact our experts on 01622 852800 who will be glad to assist.
Some of the Benefits of SSD over HDD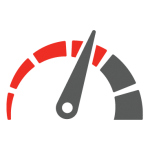 Read/Write Speeds
4X Quicker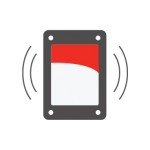 Shock & Vibration
Resistent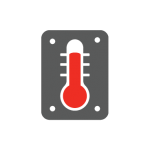 Operating temp.
-40°C to +85°C