News
Kingston Wins Multiple 2019 Cyber Defense Global Awards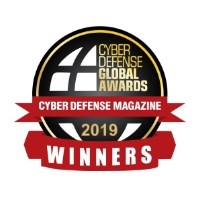 Published 20 November 2019
IronKey D300S USB and KC2000 SSD Win Encrypted Security Storage Solution Awards
Sunbury-On-Thames, UK – November 12, 2019 – Kingston Digital Europe Co LLP, the Flash memory affiliate of Kingston Technology Company, Inc., world leader in memory products and technology solutions, announced that it has been honoured by Cyber Defense Magazine with four awards. Both its IronKey™ D300S encrypted USB Flash drive and KC2000 NVMe PCIe SSD have each captured two awards. This is the second consecutive year that Kingston has been recognised by Cyber Defense Magazine (CDM). The Cyber Defense Global Awards of 2019 are presented by Cyber Defense Magazine to honour cyber-defense and information-security innovators.
Kingston was awarded top recognition in four categories for two of its industry-leading encrypted storage solutions:
IronKey D300S is a FIPS 140-2 Level 3 encrypted USB Flash drive protecting data with 256-bit AES hardware-based encryption in XTS mode. It was honoured with the following awards:
'Cutting Edge Bring Your Own Drive (BYOD), Security Hardware'
'Best Product Encrypted Storage'
KC2000 SSD with its 256-bit AES Hardware-based encryption and support for TCG Opal 2.0 won two additional awards:
'Most Innovative Security Hardware'
'Hot Company Data Loss Prevention (DLP)'
"We are pleased and honoured to have Cyber Defense Magazine recognise both D300S and KC2000 as essential pillars of a comprehensive data loss-prevention strategy," said Oscar Escayola Kaloudis, Flash Business Manager EMEA. "We believe that one of the keys to a successful data security plan and a way to lower the cost of a data breach is ensuring that data is encrypted and protected both inside the firewall as well as outside. Both D300S and KC2000 are powerful tools in closing security gaps and help ensure organization-wide security and compliance with regulations such as GDPR, HIPAA and many others."
"CDM has evaluated nearly 3,000 companies globally and we are proud to recognise Kingston Technology as an award-winning innovator and thought-leader within the industry," said Pierluigi Paganini, editor-in-chief, Cyber Defense Magazine. "With cybercrime heading into the tens of billions of records stolen and potentially trillions of dollars in damages, Kingston Technology continues to push boundaries to stay one step ahead in a landscape of rising cyberthreats."
To read the full press release visit kingston.com.
If you are interested in Kingston's award winning solutions, get in touch.