News
Simms International partner with Datum Datacentres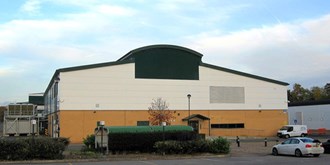 Published 21 January 2021
Simms International have struck a partnership with Hampshire-based colocation provider, Datum Datacentres.
This makes Simms the first memory and storage distributor to partner with Datum as they look to add further value to their client services.
Datum's flagship facility was designed and built in Farnborough in 2012, located on the highly secure QinetiQ Cody Technology Park. Seen as a strategic London-edge location, Datum provides service-enhanced datacentre services to security-conscious enterprise and service provider clients.
Matt McCluney, Account Director at Datum, explains what makes Datum stand out from other colocation providers:
"We provide our prospects, partners and clients with direct and easy access to technology, support, guidance and services that are fundamental to their day-to-­day operations and future direction. Our service is about so much more than racks and power – we partner with our clients to help them develop the bespoke solutions they need to consolidate, develop and future-proof their IT estate. This means giving them access to a range of additional services provided by our ecosystem of partners".
Simms has recently launched a new division that aims to bring true memory and storage expertise to the datacentre industry, with services like Simms Foresight that help inform datacentres of market outlook to better their buying decisions in line with the enterprise technology to meet and exceed their demands.
Simms Account Director, Kevin Anson, is part of the new team and had this to say on the Datum partnership, along with the teams hopes: "Simms are very pleased to partner with Datum, as we can add true value 'up the stack' for their clients. Becoming a trusted partner of choice for datacentres is a clear objective for Simms throughout 2021 and beyond".
If you're looking for a colocation facility in the South East, be sure to speak to us about Datum's proposition. What's more, if you're interested in memory and storage for server, please contact us today.