Industry-leading solutions with 30 years of experience working with global vendors
Demand within the datacentre is increasing. For datacentres who provide cloud services, colocation, IoT and HPC they are seeing large volumes of data and are embarking on a journey of consolidation.
More often than not many see managing the performance of systems in the datacentre as hugely consumptive of resource and time where issues of capacity, performance and power are major considerations.
However, not many think of datacentre memory and storage as a way of making the most of server resource. Memory (DRAM) and storage (NAND Flash SSD) are key enablers in improving overall server performance, capacity and power-saving, as an optimal way of maximising the under-utilised services already in use.
Simms enable datacentres and infrastructure providers through world-class memory and storage, who look to help their customers by:
Lowering their hardware investments
Providing customers with always-on secure services
Reducing their physical and environmental footprint
Enhancing productivity in a safe and secure environment
Switching them to flexible, stable, and predictable financial models
Through our deep understanding of the ever-changing and expanding datacentre environment, we are best positioned as a specialist datacentre partner of choice to advise on when and how to buy in relation to market outlook, with direct access to expertise within the vendors to define a solution to meet your overriding business requirements and goals.
Which products will help?
Our vendors include manufacturers who invest billions into producing and testing high-quality memory to help reduce the overall total cost of ownership for the customer today.
Pure performance, reliability and affordability are the industry standard when it comes to Simms and providing memory to its customers.
We support the very latest and legacy interfaces such as RAM modules, DRR3/4/5 RDIMM and LRDIMMs.
We work with vendors that include Intel, Kingston and Micron who produce world-class datacentre-ready solid-state-drive (SSD) storage solutions.
Developed specifically for datacentre and enterprise, customers can benefit from the peace of mind of complete endurance for their mission-critical data, with total consistency for workloads that require first-class IOPS performance and incredible speeds.
Our enterprise and datacentre range of SSDs include NVMe storage solutions, SATA and Optane which is built on the emerging 3D Xpoint media technology.
Which services will help?
We're more than just a distributor. We are a partner of choice for the datacentre, offering services that are hard to find elsewhere, keen on making a true impact.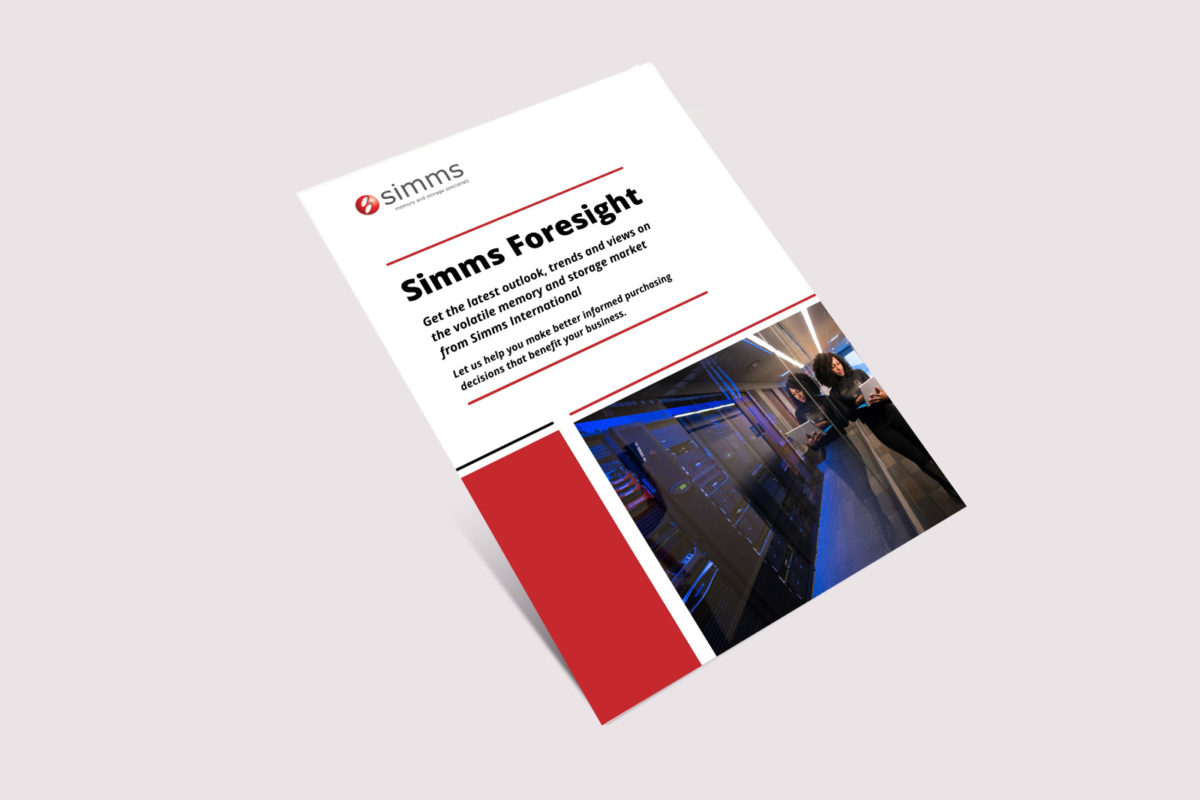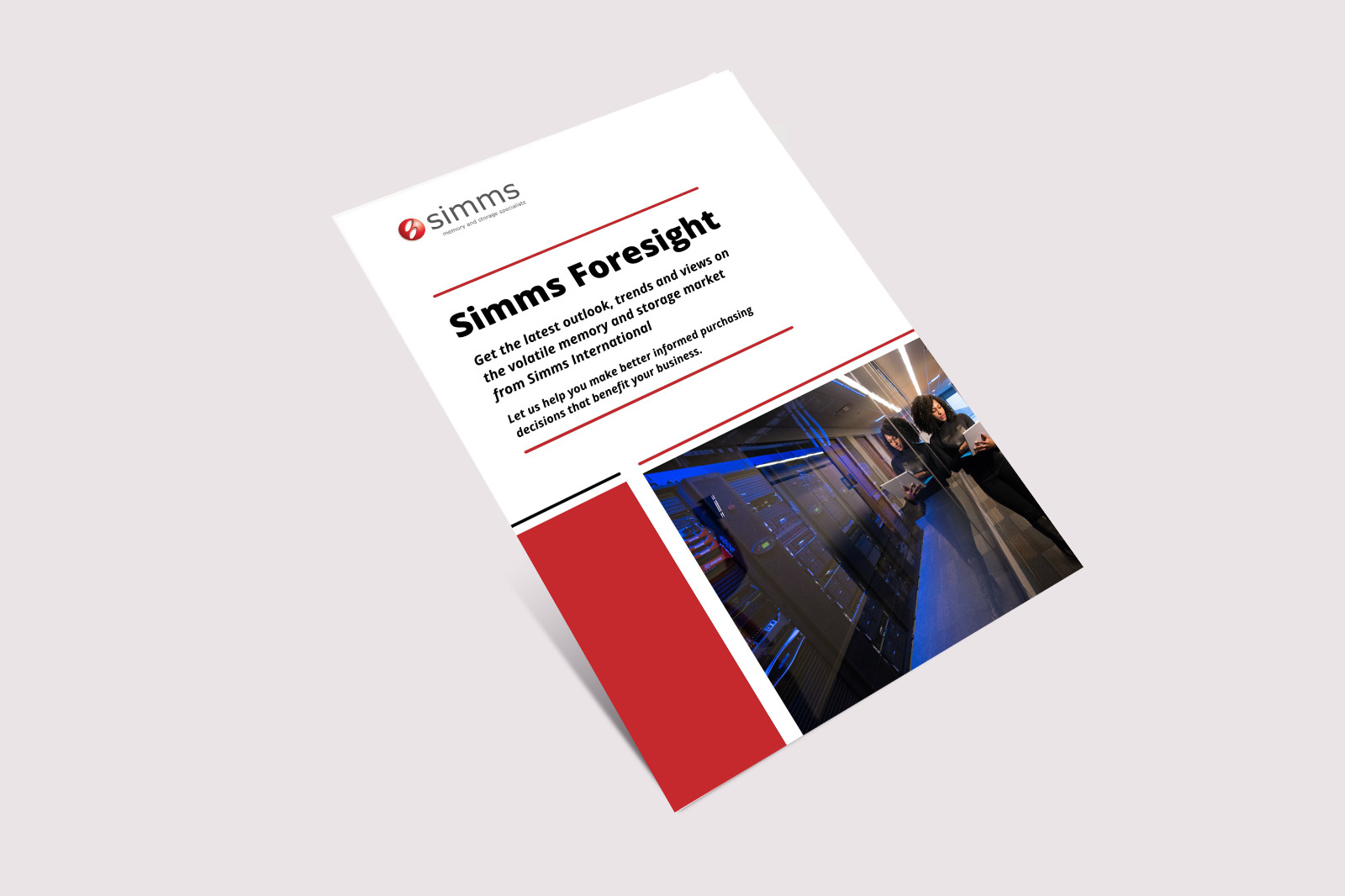 Simms Foresight
A service from Simms, which aims to give pure transparency of the volatile memory and storage market, by taking away the surprises and pain through regular outlook and foresight.
DRAM and NAND are commodities, which are part of an up-and-down market with a tonne of variables and external factors controlling price from one-day-to-another.
Such up-and-down nature relating to supply and cost can lead to some highly painful factors including reduced profitability, unexpected delays and mission-critical deadlines being missed. Worst of all, customer relationships can be seriously damaged in an instance by events which are seemingly out of your control.
We are a proactive experienced team with a deep understanding of the data centre and their customers, having worked directly within the industry
Expert market intel and guidance aggregated from research sources to guide you on when to buy at the right time as your memory and storage partner
World-class memory and storage "Try before you buy" options on qualified opportunities across all of our datacentre and enterprise vendors
Direct 'one-step-away' access to experienced technical memory experts at global vendors including our key datacentre vendors Intel, Micron and Kingston
Looking to speak to a datacentre & server expert at Simms?
Contact our dedicated datacentre & server team today, who will be happy to assist you with your requirements