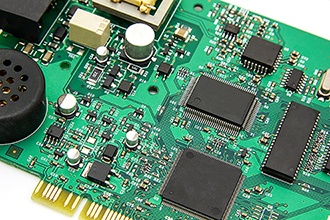 Solutions for any environment
Simms offer the UKs most comprehensive DRAM Component portfolio from Intelligent Memory and Kingston Technology. From legacy DDR to the latest DDR4 industrial temperature IC's. Simms has a solution.
Small yet mighty
DRAM Components is a technology that brings a unique combination of features and capabilities to many design challenges, including handheld devices. DRAM Components cost-per-bit is higher when compared to equivalent standalone DRAM chips used as external memory, but the performance advantages of placing DRAM Components onto the same chip as the processor outweigh the cost disadvantages in many applications.
Versatile technology
DRAM Components are used in consumer products such as gaming consoles, smartphones, smart watches, VR items that require long battery life. Because it's so small in size, DRAM Components are extremely lightweight. DRAM Components are heavily used in industrial markets, from telecommunications to medical, automotive to IoT and AIoT devices. Again due to its small foot print and wide operating temperatures, DRAM Components are perfect for remote applications or devices on the 'edge' of networks.
Range of Product Specifications
Industrial & Embedded
Interface

DDR, DDR2, DDR3, DDR4, LPDDR4 SDRAM

Capacity

64Mb - 16Gb

Operating Temp

0˚C to +95˚C, -40˚C to 95˚C

Data Transfer Rates

166MHz to 3200MHz

Warranty

12 months to 5 years
Why Simms?
Not all  memeory is  equal, the team at Simms have extensive knowledge and can advise you on the best fit, form and function options for your  application.
About us
Extensive range
We can supply a vast arrange of different form factors from world-class vendors and hold stock of a vast range of form factors, capacities and interfaces. 
DRAM Expertise
Our team have been working with DRAM technology for over 30 years and we invest significantly to ensure our knowledge remains best in class. 
Dual Source
Minimum of two world-class vendors for every solution, to provide you with the flexibility and options you need. 
Relationships
Strong relationships to facilitate direct access to experienced FAEs and technical presales teams at global vendors.