Intelligent Memory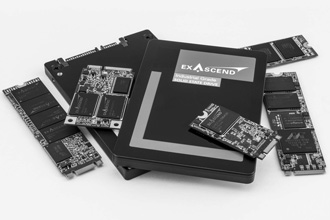 Storage Excellence for Everyone
Exascend was established in 2006 by a group of engineers with deep experience in solid-state storage that recognized the need for specialized flash storage solutions across market segments where standard SSDs cannot fulfil application requirements.
Exascend's passion is to create value-added, fully customizable, specialized SSDs that unlock the maximum potential of applications and bring innovation into reality. Since its founding, Exascend have accumulated over 45 U.S. and worldwide patents on SSD technology and firmly established itself as a global innovation leader in flash storage solutions.
Exascend is not a module house that simply combines off-the-shelf components with turn-key solutions and calls it a day, it's their approach to hardware and firmware is what makes their solutions so different. Exascend are fully in control of all hardware and firmware solutions, building exceptional products and designing unique technologies from the ground up.
Exascend's background in industrial-grade and enterprise-class storage products gives them an unmatched edge in tackling the world's most demanding storage applications. Exascend's cinematography products combine extreme sustained performance and industrial ruggedness to deliver unparalleled cinematography performance even in the most challenging of conditions.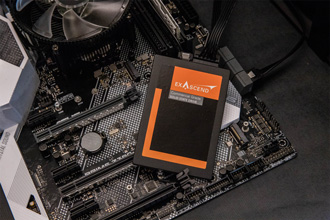 SSD
Exascend manufacturers a wide range of SSD form factors for demanding applications,. From Industrial applications to Enterprise, Automotive to Edge Server Storage and Mission Critical Systems, Exascend has a solution. Exascend offer one of the most comprehensive suite of customisation services of both hardware and firmware depending on the requirement. Exascend offer SATA and PCIe options with capacities up to 8TB.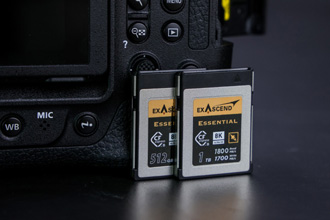 Memory Cards
Exascend's range of professional memory cards are well renowned in the broadcasting industry, with form factors such as SD, microSD CFast and newer CFexpress-B cards. CFexpress cards have an incredible 2TB capacity and PCIe interface for superfast read and write speeds, essential when recording live in the studio or remote environments. Exascend's memory cards are designed to take on challenging action and burst photography, supporting the continuous recording of high frame rate videos and high-res images with ample performance to spare.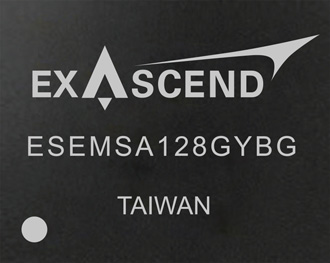 Embedded
Exascend designs its eMMC memory to meet the latest industry specifications and beyond. Exascend eMMC SSD is certified for full compatibility with leading-brand system platforms from manufacturers such as Allwinner, Amlogic, Intel, MediaTek, Qualcomm, RockChip and Spreadtrum. Utilizing the latest 3D TLC NAND Flash or MLC , depending on requirements, Exascend's e.MMC leverages their mission critical-grade and enterprise-class technologies to deliver extreme reliability and unwavering performance.
Industrial
Exascend's flash storage devices are designed to deliver the cutting-edge sustained performance that industrial applications require.
Unwavering stability
Exascend's solutions put stability and reliability first – making sure that performance is stable and that modules remain operational no matter what challenges come their way.
Truly customized solutions
Exascend's customisation services are second to none with advanced in-house hardware and firmware tailoring – guaranteeing that each product is perfectly optimized for its intended application.
Learn more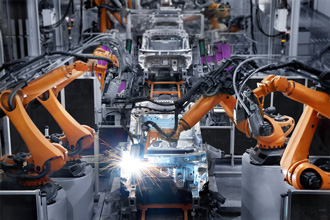 Data Centre & Server
Exascend's Enterprise-class devices are designed to deliver the highest possible level of sustained performance, delivering all the performance that enterprise applications require.
Impressive reliability and generous warranty
Exascend design storage devices to last, with a generous warranty policy which reflects this commitment to long-term reliable service even in the most demanding applications.
Value-added security features
Security is always a priority and never an afterthought, and Exascend provide customers with a wealth of optional security-enhancing features and technologies.
Learn more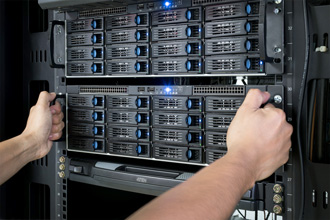 Why Simms?
We work in perfect harmony with our focused vendors and our passionate and highly knowledgeable team differentiate from "me too" distribution. We don't just list and sell; we add value!
So, whatever challenges you face, no matter how big or small, you can guarantee you are in the hands of experts who care.
Learn more
Sales
Our vastly experienced team are consultative in nature. We offer excellent advice, improved vendor engagement and lots of pro-activity.
Marketing
Our expert marketing team make memory easy. We provide you with the tools, content, and insight you need to maximise opportunities.
Technical
Our problem-solving memory technical team are by your side pre & post-sale. Acting with speed to help you design-in, migrate, or solve issues.
Operations
Our people and technology are behind each amazing customer experience. This team does everything possible to make your boat go faster.