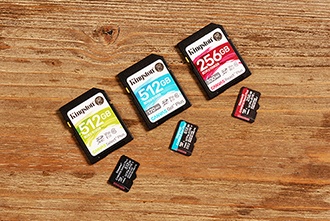 Memory cards for all applications 
Simms offer a comprehensive portfolio of memory cards from world-class manufacturers.
Their unique combination of no moving parts, low power consumption, high-capacity, and small size, positions memory cards as the 'go to' removable storage of choice for almost any device or application.
Available from stock, Simms provides memory cards for consumer, workplace and industrial applications, offering an extensive range of options designed for a mix of environments and workloads.
Constant innovation
With a higher demand on capturing 4K and 8K images and video, memory cards are evolving at a fast pace, coupled with the demand for higher capacity cards, manufacturers battle to release innovative new product series packed with new features and capabilities to quench demand. As old cards make way for new, it is tough to know what solution is best for you from a personal or business perspective.
Find your fit
There are a plethora of card manufacturers and understanding which is right for your application can seem daunting. The technical team at Simms can help you by understanding your requirements, i.e. what the card is being used for, what data you are writing or perhaps it may be performance issues and the cards keep failing or data is being lost. The team at Simms are here to help. We are often contacted by companies that have purchased cards, (normally off the internet) as price is driving their choice and not the requirement.
Range of Product Specifications
Industrial & Embedded
Form Factor

SD, microSD, Compact Flash, CFast, CFExpress

Capacity

128MB – 1TB

NAND Flash

SLC, MLC, TLC, pSLC, 3D TLC

Operating Temp

−40°C – 85°C

TBW

19TB – 3840TB

Endurance

3,000 – 60,000 P/E cycles

Warranty

2–5 years
Workplace
Form Factor

SD, microSD, Compact Flash

Capacity

32GB–512GB

NAND Flash

3D TLC

Operating Temp

0°C – 70°C,−40° C to 85° C

Warranty

Lifetime
Consumer
Form Factor

SD, microSD

Capacity

32GB–256GB

NAND Flash

3D TLC

Operating Temp

0°C – 70°C,−40° C to 85° C

Warranty

Lifetime
Consumer Memory Cards
Consumer grade cards are readily available 'off the shelf' from a whole host of manufacturers.
Simms carries the complete range of consumer memory cards from Kingston Technology which include SD and microSD cards for a wide variety of applications.
Kingston makes SD and microSD flash memory cards for a variety of devices, such as digital cameras, Android™ phones, drones, dashcams and security cams.
Whether you are looking to capture 4K/8K UHD video and burst mode photography or need a memory card to expand phone and PC storage, up to 512GB, Kingston has a solution.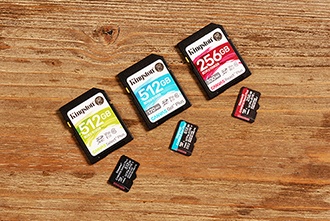 Industrial Memory Cards
On the surface they look the same; identical mechanical design, same capacity and size.
However, there are significant differences between industrial and consumer-grade memory cards.
It is important to consider the impacts these differences have on reliability, endurance, compliance and total cost of ownership before selecting a device that is fit for your application.
Industrial memory cards typically come in a lower capacity, starting at 512MB and as high as 1TB in a range of NAND flash options such as SLC, MLC, 3D TLC and pSLC.
Industrial cards are highly customisable to ensure they work to the optimum requirements of logging and rewriting data.
Often cards fail as they are not fit for purpose and the technical understanding of the cards and the requirement is not known which why expert advice is a must.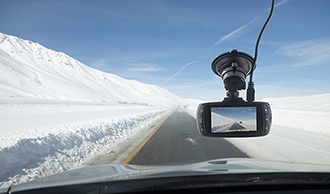 Why Simms?
Not all memory cards are equal, its what's inside that differentiates one from another and the team at Simms have extensive knowledge on the different types. We can advise you on the best fit, form and function options for your application.
About us
Extensive range
With over 100 different options to choose from and a long list of customisation options for industrial memory cards we have experts that can help you find the correct memory card.
Flash Expertise
Our team have been working with NAND flash technology since its inception. We invest significantly to ensure our knowledge remains best in class.
Dual Source
We can supply you with two world-class vendors for every memory card requirement, to provide you with the flexibility and options you need.
Relationships
Strong relationships to facilitate direct access to experienced FAEs and technical presales teams at global vendors.