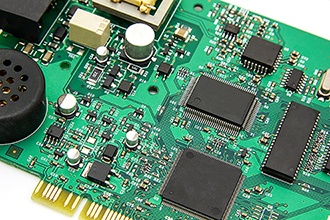 Solutions for every environment
Simms offer a comprehensive portfolio of embedded storage products from world-class manufacturers.
Small but powerful
Embedded storage such as nanoSSD, eMMC are a small yet vital cogs in memory technology. Unique in their designs, of no moving parts, low power consumption, high capacity, fast speeds, and small size, positions embedded storage as the go-to storage device for space-constrained systems.
Likewise, nano SSDs Simms provide storage for a wide range of industries and with higher capacities up to 512GB. Embedded technology SSDs for servers, laptops, desktops, edge, and industrial computers. Offering an extensive range of options designed for a mix of environments and workloads.
Constant Innovation
As the demand for consumer devices grows exponentially, embedded storage is fast becoming the choice of design engineers, a small footprint that packs punches above its weight. Fast speeds, high endurance in a size smaller than one pence coin.
Beyond its use in consumer products, embedded modules are rapidly being adopted in many other applications, such as Single Board Computers (SBC), robotics, medical devices, automotive, networking and building control devices because of its compact size, low-power consumption and numerous customisable features. With the rapid growth of the IoT market, these modules are finding their way to newer, cutting edge applications.
Find Your Fit
Simms offers a comprehensive range of embedded solutions ranging in capacity from 8GB to 512GB in a range of NAND Flash including; MLC, pSLC, 3D TLC.
From industrial applications in harsh environments to mass-produced consumer devices, Simms can provide a solution. Looking for storage and DRAM on the same module? Simms can supply eMCP and ePoP devices as well as just embedded DRAM solutions up to 4GB.
Range of Product Specifications
Industrial & Embedded
Interface

SATA, PCIe

Form Factor

eMMC, eMCP, ePoP, nanoSSD

Capacity

4GB – 256GB

NAND Flash

MLC, pSLC, 3D TLC, TLC

Operating Temp

−-40°C to 105°C

Endurance

Up to 1320 BTW

Warranty

2–5 years
Why Simms?
Not all  storage is  equal, the team at Simms have extensive embedded knowledge and can advise you on the best fit, form and function options for your application.
About us
Extensive range
We can supply a vast arrange of different form factors from world-class vendors and hold stock of a vast range of form factors, capacities and interfaces. 
Flash Expertise
Our team have been working with NAND flash technology since its inception. We invest significantly to ensure our knowledge remains the best in class. 
Dual Source
Minimum of two world-class vendors for every embedded solution, to provide you with the flexibility and options you need. 
Relationships
Strong relationships to facilitate direct access to experienced FAEs and technical presales teams at global vendors.