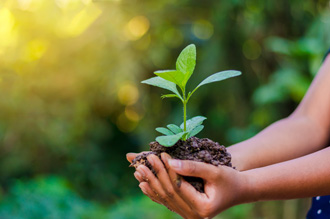 Our Commitment
Simms International plc is committed to reducing its impact on the environment.
The company acknowledges the climate and ecological emergency that is already affecting the planet. Therefore, we are taking robust action to meet the objectives of both the 2015 Paris (United Nations Framework Convention on Climate Change and the UK's Net Zero 2050 policy.
We understand and embrace all companies must contribute to decarbonisation and that 'business as usual" practices must be scrutinised, improved, and optimised to ensure they are as efficient and low-carbon as possible.
Simms has taken the below actions as our commitment to the climate emergency and Net Zero 2050:
We have completed our baseline carbon footprint for 2019, and prepared two further footprints for 2020 and 2021
These footprints adhere to the methodology provided the Greenhouse Gas Protocol (the world's most widely used greenhouse gas accounting standard)
We have covered scope 1, 2 and as much of Scope 3 emissions as possible within our organisational boundary (including up/downstream distribution)
Based on our 2019 (baseline) carbon footprint we have purchased fully independently verified UK-based carbon units meaning we have achieved our initial goal of being Net Zero.
I would like to thank all my colleagues at Simms for their enthusiastic support and understanding this is the start of a long and exciting journey.
Andrew Henderson - CEO & Founder of Simms International
It's such words from Sir David and on that last note that we at Simms are on a mission to be part of the solution in the problem we all face around the environment and sustainability.
Over the coming weeks and months, you can follow our green journey and commitment to enabling a greener world. We are pleased to have taken our first steps and can proudly say Simms was Carbon Net Zero in 2019, 2020 and 2021. This is only beginning.

What is to come from Simms
Strategy & Action
Our Carbon Reduction Strategy (CRS) and Annual (decarbonisation) Action Plan (AAP) will be published by 30th June 2022 and again will be available on our website.
Decarbonisation
Simms will deliver a range of activities and initiatives which deliver actual decarbonisation throughout the year on our journey.
Green Monitoring
We will monitor our decarbonisation against our baseline footprint and decarbonisation trajectory set out in our CRS on an annual basis.
UK Carbon Offsets
Simms will always use fully traceable and accredited UK – based carbon offsets to reduce our footprint to zero on our journey.
This approach will continue alongside actual decarbonisation of our business, meaning that our reliance on offsets should reduce over time. Our current decarbonisation plan focuses on energy efficiency and behaviour change, electrification of heat and hot water, and the deployment of renewable energy in the form of solar PV and heat pumps.
Making IT Happen by Simms – Sustainability Podcast
Our CEO sits down for a discussion on sustainability with Roger Whittle (CEO of Jigsaw24), Craig Campion (Director of ITAD Services at Stone Group) and Matthew Morris (Independent Sustainability Expert).
Enjoy this diverse discussion on what initiatives their respective companies are taking, their personal pledges to a greener world and some key takeaways from individuals and businesses to save the environment.