Intel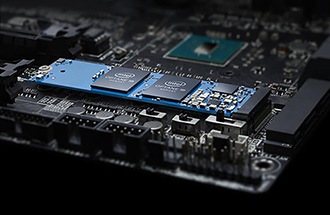 Changing the dynamics of memory and storage
Intel® are world leaders, innovators, and game-changers.
Get ahead with the latest memory and storage offering from one of the world's most popular brands, whom Simms are proud to be a partner of, helping customers reach and exceed their business goals within the data centre.
Intel® have been at the forefront of technology innovation as a brand and continue to do so as technology accelerates.
No more so than with their latest feat, Intel® Optane™ Technology, which is changing how we store data in the enterprise right now and in line with our future needs.
Simms has been a proud partner of Intel® for some time now, delivering tailored solutions to customers across the data centre and enterprise arena.
We here at Simms have more than 30 years' experience in memory and storage, which when coupled with Intel's forward-thinking technology makes for world-class outcomes for our customers.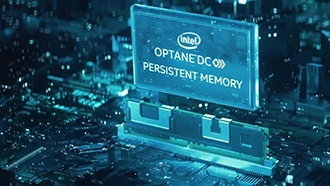 Optane™ Persistent Memory Technology
Intel® Optane™ Technology is changing the world. Its persistent memory has totally redefined the way traditional memory architecture works. All at an affordable cost, its persistent memory tier breakthroughs performance levels in memory intensive workloads, VM density and fast storage capacity. This new memory system allows you to accelerate your IT transformation and support the demand of the new data era. Let Simms and Intel® take you on that ride.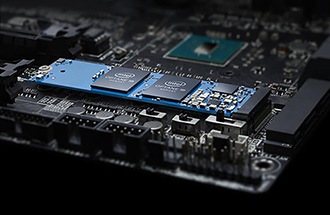 Optane™ Technology (SSD)
Intel® Optane™ Technology is a non-volatile storage option which is based on Intel® 3D XPoint™ technology. This type of storage technology works effortlessly with current data centre architecture as a new tier in the memory and storage pyramid. It fills the gap between high performing volatile memory and the lower more affordable NAND storage. It is utterly unique in its data centre attributes of combining low latency, incredible endurance, high throughput and excellent quality of service (QoS).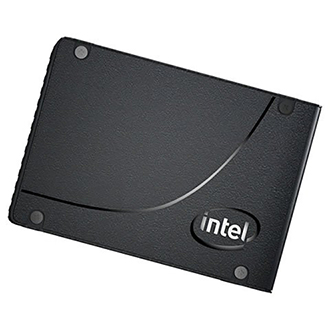 Server Solid State Drives (SSD)
Intel's datacentre SSD family offers up a robust, durable and fast set range of storage options including 3D NAND SSDs. Such SSDs set the standard for storage performance, efficiency and low-power consumption. These SSDs have no moving parts, unlike traditional HDD options. These rugged SSDs are simply perfect for use in devices and for applications that require pace and reliability.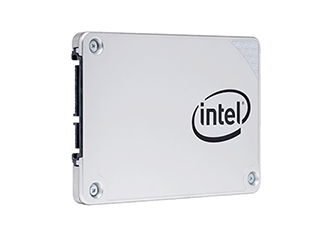 Workplace Solid State Drives (SSD)
A new level of world-leading responsiveness and reliability is now available from Intel® and their workplace SSD solutions. Take your PC to a new level through major stability, power efficiency and performance, enabling you to power your working day from spreadsheets to word processing to content management in a heartbeat. Replace your existing storage with Intel's leading products today.
Datacentre & Server
For datacentre and server workloads, the environments need speed and low latency.
With Intel's datacentre storage options, they eliminate bottlenecks and modernise your infrastructure to keep up with the total demands of a 21st digital business.
Such SSDs are optimised for performance, reliability and endurance.
Giving total peace of mind that your mission-critical operations can remain always-on with 100% uptime in a world that has increasing demand.
Learn more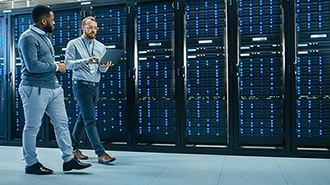 Consumer
With Intel's range of consumer SSDs, you can take your PC to a brand new level of responsiveness and reliability.
Such drives are designed for both work and play, delivering high performance, extreme stability and total power efficiency.
Zero moving parts provide fantastic storage for any application, from common spreadsheets to word processing to content management.
Such SSDs are a total must for the current work and learn from home situation due to the ongoing pandemic, which will ultimately shape a new shift in the way we work and play.
Learn more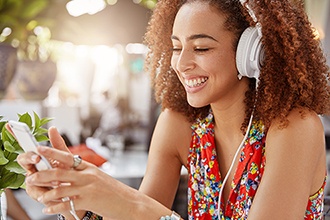 Why Simms?
We work in perfect harmony with our focused vendors and our passionate and highly knowledgeable team differentiate from "me too" distribution. We don't just list and sell; we add value!
So, whatever challenges you face, no matter how big or small, you can guarantee you are in the hands of experts who care.
Learn more
Sales
Our vastly experienced team are consultative in nature. We offer excellent advice, improved vendor engagement and lots of pro-activity.
Marketing
Our expert marketing team make memory easy. We provide you with the tools, content, and insight you need to maximise opportunities.
Technical
Our problem-solving memory technical team are by your side pre & post-sale. Acting with speed to help you design-in, migrate, or solve issues.
Operations
Our people and technology are behind each amazing customer experience. This team does everything possible to make your boat go faster.