Intel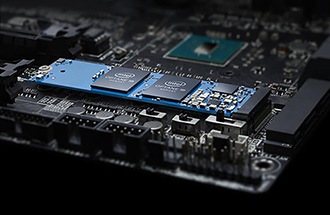 Intel® RealSense™ Stereo depth technology brings 3D to devices and machines that only see 2D today.
Intel® are world leaders, innovators, and game-changers.
Stereo image sensing technologies make use of two cameras to calculate depth and enable devices to see, understand, interact with, and learn from their environment – powering intuitive, natural interaction and immersion.
Stereo depth works both indoors and outdoors in a variety of lighting conditions and can be used in multiple camera configurations.
Industrial & Embedded
With Intel® RealSense™, the technology offers robotics and automation with endless possibilities for businesses.
Such computer vision will elevate your project to the next level with robotics, 3D scanning, skeletal and people tracking, drones, object measurement and facial authentication.
Lightweight, low-power and easy-to-use depth cameras give robots the ability to navigate landscapes, avoid obstacles and recognise objects, people, and more.
Learn more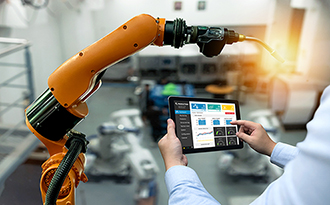 Why Simms?
We work in perfect harmony with our focused vendors and our passionate and highly knowledgeable team differentiate from "me too" distribution. We don't just list and sell; we add value!
So, whatever challenges you face, no matter how big or small, you can guarantee you are in the hands of experts who care.
Learn more
Sales
Our vastly experienced team are consultative in nature. We offer excellent advice, improved vendor engagement and lots of pro-activity.
Marketing
Our expert marketing team make memory easy. We provide you with the tools, content, and insight you need to maximise opportunities.
Technical
Our problem-solving memory technical team are by your side pre & post-sale. Acting with speed to help you design-in, migrate, or solve issues.
Operations
Our people and technology are behind each amazing customer experience. This team does everything possible to make your boat go faster.