Who are Simms?
Simms is a specialist memory distributor and trusted partner for IT resellers, System builder and integrators, OEMs and IT service providers.
Our pro-active colleagues care deeply about the experiences we deliver and the memory solutions we provide. Our culture, values and customer service, core to our business approach. We believe consistency of action is key and growth is achieved through the results of what we repeatedly do.
Through our unique partnerships with the leading vendors our proposition consists of world-class memory technology and related services designed to give our customers competitive advantage.
It's our belief the power to make informed decisions around technology enables our customers to remain agile, relevant and resilient so we invest heavily to ensure our technical expertise, market knowledge and vendor partnership is best in class.
For Simms our success is defined by our ability to think differently, deliver a differentiated service experience, and form lasting relationships that prevail during the inevitable good and bad times.
Who do Simms Represent?
We are proud to represent a focussed number of the world's leading memory manufacturers. Over the years we have carefully curated our proposition allowing us to offer the best technology from vendors who share our culture and values.
What Solutions do Simms offer?
We offer the perfect blend of products and services specifically designed for a range of environments.
What technology are we talking about?
Get the latest news and insight from our expert team on the tech that is shaping the memory industry.
More Tech Talk
How do Simms support you?
In perfect harmony with our focussed vendors, our passionate and highly knowledgeable team differentiate from 'me too' distribution. That means we don't just list and sell.
So whatever the challenge you face, no matter how big or small, our team are on hand to provide the expertise you need.
Learn more
Sales & Marketing
Our consultative team provide the tools, insight and knowledge you need to maximise opportunity and improve vendor engagement.
Finance
Our approachable finance team are incredibly creative. Fully engage them, and they deliver the flexibility required to enable your growth.
Technical
Our problem-solving memory tech team are by your side pre & post sale. Acting with speed to help you design in, migrate or solve issues.
Operations
Our people and technology behind amazing customer experience. This team does everything possible to make your boat go faster.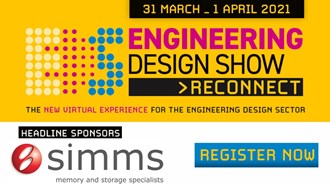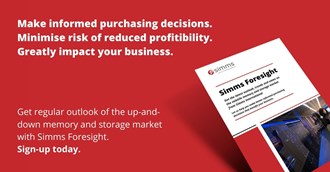 1 February 2021
Simms Foresight: Live Webinar – The Datacentre of Tomorrow
Simms will be holding an exclusive webinar for its customers and prospects, with industry-leading speaker Mark Day of Micron discussing The Datacentre of tomorrow: Why the Right Memory & Storage Makes all the Difference.