Optimise your server
The right memory and storage make all the difference.
Demand within the datacentre is increasing, with an exponential rise in data year on year. Providers offering cloud services, colocation, IoT and HPC are dealing with huge volumes of data whilst embarking on a journey of consolidation, in terms of environmental footprint and hardware.
Managing the performance of systems is hugely consumptive of resource and time where issues of capacity, performance and power are major considerations.
Memory and storage make the most of server resource. Memory (DRAM, RAM) and storage (NAND Flash SSD) are key enablers in improving overall server performance, capacity, and power-saving, as optimal ways of enhancing the under-utilised services in use. What's more, server SSD and RAM is designed to maximise the workloads of AI, IoT, ML and cloud.
Pain Points and Solutions
These are the most common pain points we hear about.
Ageing Infrastructure
The new equipment you invested in starts to age immediately. In no time at all you reach an arbitrary end-of-life stage and are told you need the latest shiny new platform.
But here's the thing, by refreshing your memory and storage you breathe new life into your ageing infrastructure and in the process make the most of your initial CapEx investment.
Poor Performance
The need to store and manage large volumes of data is greater than ever. Predictable performance is required but as more apps, VM's and databases are added performance is predictably low.
Increasing memory and storage significantly helps you to accelerate larger databases, provide faster responses for cloud users, improve speed and manage complex workloads such as AI, ML and ODB.
Lacking Scalability
Your data is growing and often the growth is non-linear, so it is hard to plan requirements and keep up with capacity demand.
Adding additional memory and storage using plug and play form factors is the easiest way to quickly exceed capacity demand.
Security Concerns
Data breaches are on the increase, keeping the bad guys away is a top priority so regulatory and compliance enforcement is a must.
Protect your data with SSD options that offer hardware-based encryption and are compliant with TCG Opal and enterprise protocols.
Who do we help?
People who influence the hardware components their companies use and are seeking to improve the overall cost, performance and capability of their platform or service offering.
Cloud Service Providers (CSPs)
Companies offering cloud-based platform, infrastructure, application and storage services.
Internet Service Providers
Companies providing domain name and web hosting services or colocation facilities.
System Builders and Integrators
Companies that design, build and assemble award-winning servers for multiple markets.
Large Enterprise
IT Infrastructure managers at public sector, financial services, gaming, and telco companies willing to explore the benefits of 3rd party.

Why Simms?
Join the growing number of customers who count on Simms as their trusted partner for datacentre and server.
About us
Our team
Pro-active and experienced team with a deep understanding of datacentre and server, having worked directly within the industry.
Market intelligence
Expert market intelligence and guidance, from aggregated data source to enable informed purchasing decisions.
Options
Try before you buy options on qualified opportunities for the latest product releases, with a no-hassle easy to use sample program.
Relationships
Strong relationships to facilitate direct access to experienced FAEs and technical presales teams at global vendors.
Which products will help?
Server SSD
Server SSDs are developed, tested and curated specifically for datacentre and enterprise workloads.
Customers who choose server SSD can benefit from the peace of mind of complete endurance for their mission-critical data, with total consistency for workloads that require first-class IOPS performance and incredible speeds.
Learn more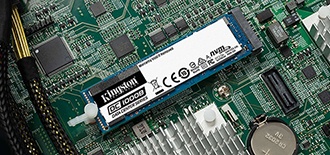 Server DRAM
Memory optimises server performance across the board, upgrading server memory delivers faster responses for cloud users, enhances the speed of applications living in memory and can accelerate larger databases.
With more memory, you can support more virtual machines or supercharge existing hardware by increasing allocation.
Our vendors manufacturer the worlds ram modules, they invest billions into producing and testing high-quality memory to help reduce the overall total cost of ownership for datacentre and server platforms.
Learn more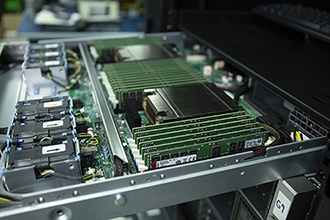 Time Savings
Infrastructure requirements are complex, it takes a huge amount of time to manage supplier relationships and technology effectively.
Simms simplify the memory element for you.
Our frequent market updates in easy to digest formats keep you updated instantly. Making it quicker for you to make informed technology and purchase decisions.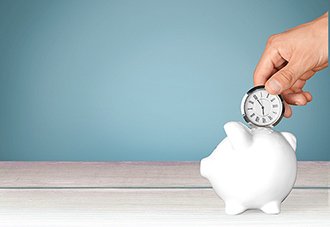 Cost Confidence
Due to their commodity nature, price fluctuation of RAM and SSD products is unavoidable, the slightest disruption to manufacturing output has an immediate impact on pricing trends.
Simms reduces the risk for you.
We keep you informed at speed, make commitments on your behalf, and offer flexible commercial models to help you avoid letting your customers and internal stakeholders down.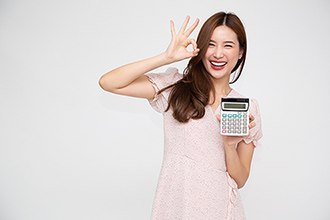 Proactivity Guaranteed
When you are experiencing downtime, face competition to market or have urgent deadlines to meet, speed and communication are key. Knowing where and who to turn to is vital.
Simms handle this for you.
We hold incredible relationships and have an intimate understanding of the processes at our vendors. We don't just know who and where to turn, but how to approach ensuring the best outcome for you.