Innodisk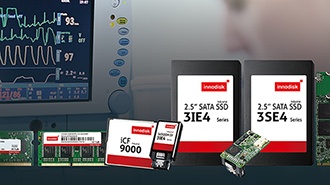 In it together
Innodisk® is a service-driven provider of flash memory, DRAM modules, embedded peripherals, and software solutions for industrial and enterprise applications.
With satisfied customers across the embedded, server, in-vehicle, cloud storage markets and more, Innodisk® has set itself apart from the competition with a commitment to dependable products and unparalleled service quality.
The result is solutions designed to supplement existing industrial solutions and high IOPS flash arrays for industrial and enterprise applications.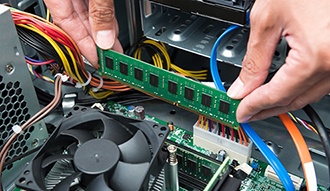 DRAM
Innodisk's industrial-grade DRAM series features high-quality memory modules that have been specifically designed and developed for industrial computers and similar applications. Innodisk's DRAM modules are categorised to meet various systems' needs and support DDR4, DDR3, DDR2, DDR, and SDRAM. Modules are available in four product lines: Embedded, Server, Wide Temperature, and Special Customised.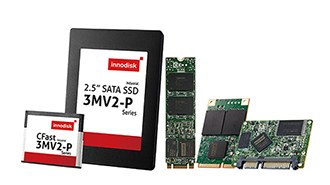 SSD
Innodisk's flash storage products are designed to be highly reliable and stable, providing longer life cycles for the embedded and industrial systems in which they are used. Innodisk® offers the industry's widest selection of flash memory form factors, including standard 1.8" and 2.5" industrial SSDs, M.2, SATADOM ®—the smallest high-speed SATA storage in the market, mSATA and SATA Slim.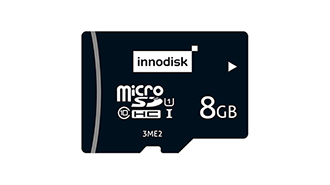 Memory Cards
Innodisk® provides a comprehensive range of memory cards in a variety of industrial-grade form factors such as SD, microSD, CFast and Compact Flash for a plethora of applications such as automation, automotive and gaming.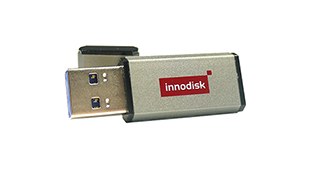 USB
Small and powerful, USB drives are a small form factor device that uses very little power but have high performance and fast data transmission. With no moving parts, these devices are suitable for embedded applications that require removeable storage.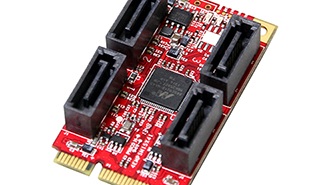 Embedded Peripherals
Embedded peripherals provide LAN, PoE, CAN bus, DIO, serial port, storage, RAID, AI module, and display functionality to embedded systems. Innodisk® are experts in creating expandable, space-efficient expansion modules which include Standard PCIe, mPCIe, 2.5", and M.2 (NGFF) modules to fit into any industrial system.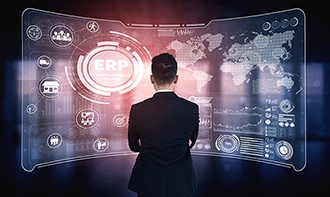 Software Solutions
Innodisk® offers complete storage monitoring services for IoT applications. Their extensive software portfolio is designed to meet the growing needs of edge integration in the embedded and industrial markets.
Cloud Solutions
iCAP™ – Cloud Administration Platform
Edge Solutions
iSMART™ – Flash Device Management
iTracker™ – SD Card and USB Management
iCover™ – System Recovery
iOpal™ – Self-encrypting Drive Management
Industrial & Embedded
Innodisk® are a true industrial memory and storage solutions provider and have been since 2005.
With a focus on; aerospace, embedded systems, gaming, in-vehicle, surveillance, automation, networking retail healthcare and IoT applications, Innodisk® has a solution.
Innodisk® are a pioneer of solutions for IoT, edge and connected devices. Through their extensive R&D capabilities and customer engagement can offer a solution to even the most testing application or device.
Learn more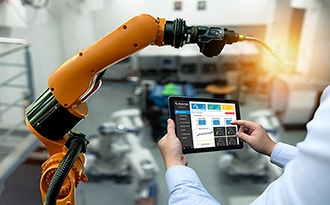 Datacentre & Server
Innodisk's server memory delivers high performance and designed for fan-less systems, that are compact in design and require minimal power.
The modules are designed for use in the data centre and server environments, in addition to telecom and workstations.
Innodisk® DC memory is made of the highest quality components and is available in a wide range of capacities and sizes which include DDR3 and DDR4.
Learn more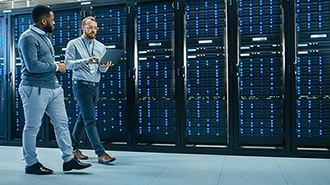 Why Simms?
We work in perfect harmony with our focused vendors and our passionate and highly knowledgeable team differentiate from "me too" distribution. We don't just list and sell; we add value!
So, whatever challenges you face, no matter how big or small, you can guarantee you are in the hands of experts who care.
Learn more
Sales
Our vastly experienced team are consultative in nature. We offer excellent advice, improved vendor engagement and lots of pro-activity.
Marketing
Our expert marketing team make memory easy. We provide you with the tools, content, and insight you need to maximise opportunities.
Technical
Our problem-solving memory technical team are by your side pre & post-sale. Acting with speed to help you design-in, migrate, or solve issues.
Operations
Our people and technology are behind each amazing customer experience. This team does everything possible to make your boat go faster.