Ultimate Performance
Win more with high speed and low latency that pushes beyond limits.
Gaming memory is specifically designed for high-performance overclocking and is ideal for gamers and performance enthusiasts looking to push beyond standard limits. If you are building a new gaming computer, then you will know that the memory you choose is crucial because it gives your computers processor quick access to the important data that is needs to carry out its processes.
Memory performance is defined by both speed and latency. Speed is the rate at which commands are issued and latency is the time delay between when a command is entered and executed. When you combine low latency with high speed the performance improvements over the JEDEC standard are dramatic.
Available in DDR3, DDR4 and DDR5 in both DIMM and SODIMM with heat spreaders and RGB lighting, they are a must have memory solution if you are serious about winning!
Pain points
These are the most common pain points we hear about.
Latency Costs
Latency is hard to design and difficult to screen, the lower you go the higher the cost.
When considering latency you should select the lowest latency that fits in with your budget at your target speed.
Speed Awareness
You know you want better performance, but your system might not allow it! It's important to identify the highest memory speed supported by both your processor and motherboard. A lot of CPUs are capped at their max frequency with no option to go faster if you select anything above that, you won't feel the benefit.
You can overcome this with the XMP (Extreme Memory Performance) mode, which is available in mid-high-end systems, which when enabled allows you to push past JEDEC specs.
Heat Management
Heat causes plastics, silicon and rubbers to soften. In addition, heat expansion can warm internals causing memory devices to encounter read and write problems. When you are pushing devices to their limit you need more power thus creating more heat.
Gaming solutions are available with heat spreaders and built-in thermal monitoring to reduce and manage heat.
Looking Good
If you've spent a lot of money on a gaming rig you want it to look good and have the flexibility to customise it's look. Winning is personal and so is the investment you make.
Gaming solutions allow you to customise your rigs colour scheme using RGB LEDs.
Who do we help?
People who have influence on the hardware components their companies use and are seeking to improve the overall cost, performance and capability of their platform or service offering.
E-tailers
Companies offering computer components for sale online for the gaming, enthusiast and high-performance markets.
Broadcast and Media
Companies that need ultimate performance in their workstations to enable broadcast, film animation or visual effects (VFX).
System Builders and Integrators
Companies that design, build and assemble award winning gaming rigs and high-performance machines for multiple markets.
Large Enterprise
Who rely on high performance machines to power activities such as data mining, visual simulation, medical imaging, GIS and mapping.

Why Simms?
Simms are franchised for leading global brands, we work with them to provide you with the training, assets and commercial flexibility you need to beat the competition.
About us
Range Management
Pro-active and experienced team with a deep understanding of gaming memory solutions that will help you optimise and manage your range.
Market intelligence
Expert market intelligence and guidance, from aggregated data source to enable informed purchasing decisions.
Marketing Support
Experience in working with customers and vendors to creative initiatives and bundles that help you win more business.
Stock & Price Support
Extensive stocks on key lines and series of products and supported pricing.
First to Market
Keeping on top of what products are released, having the assets and info to promote and stock to support requires planning.
Simms simplify this for you.
We will help to manage new product introductions, take stock positions to support you and provide you with the vendor engagement you need to launch successfully at speed.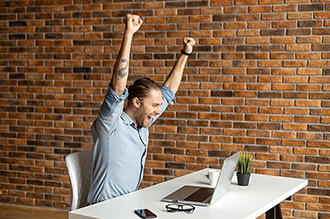 Dare to try
Generating new demand for an unknown product can be both risky and costly if it isn't successful.
Simms provide security for you.
We offer flexible commercials designed to help you take risks without owning all the risk whilst you cultivate appetite and sales.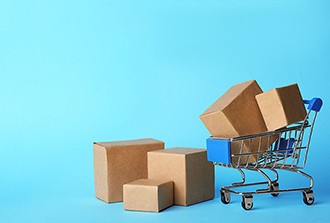 Preferential Allocation
When memory shortages strike, high performance memory is often one of the areas that is first impacted as global demand is less than other areas meaning you can be left high and dry on supply.
Simms factor this in for you.
If you choose as your trusted partner, we get to know your demand and purchase cycles and can support you by acting fast on your behalf to secure allocation for you.