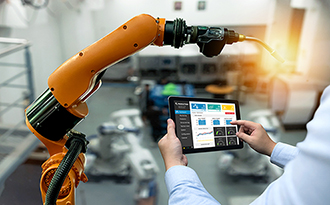 Reliable, Long Lasting and Robust
Memory for embedded systems and devices at the edge.
Memory and storage solutions for embedded and industrial applications provide reliable operation when under harsh conditions such as temperature, shock, and vibration. Traditionally found within industries such as aerospace, defence, medical and transportation where the requirements on device qualification and product lifecycle management exceed those of typical consumer applications.
These products are tested vigorously and designed to offer enhanced robustness, traceability and Size Weight and Power (SWaP). As a result, the demand for embedded and industrial memory technology is rapidly increasing.
The advent of industry 4.0 allows all industries to form networks of intelligent devices, that make it possible to monitor, collect, exchange and analyse data in new ways at the edge. Often in hard to access locations or more challenging environments these local devices must store, process and distribute data reliably. Embedded and industrial memory makes this possible and is available in various form factors and interfaces.
Pain Points and Solutions
These are the most common pain points we hear about.
Lifecycle Management
Engineering re-design is a costly and inconvenient process, particularly when not planned for. Shorter component lifecycles and sudden EOL's are a constant problem that needs addressing.
By selecting industrial and embedded grade technologies, you can be confident of long-term availability and extended notice periods to plan changes. PCNs, LTB and EOL come as standard. Helping you to improve the total cost of ownership.
Component Availability
It's not uncommon for production lines to be halted completely when component delays occur, causing significant damage to deadlines, bottom line and reputation.
Availability of industrial and embedded memory is planned to your demand. In some instances, this can be as many as 36 months in advance! Providing ultimate peace of mind.
Device Maintenance
Sending engineers to fix malfunctioning equipment is expensive, more so if it is mission-critical, remote in location or difficult to access.
Industrial and embedded memory is packed with features to help you prevent, predict and plan for failure. Some even enable you to diagnose and resolve remotely.
Testing and Qualification
You invest significant resource researching, testing and qualifying components to exceed customer expectations. With poor memory choices this in vain.
Fortunately, samples are readily available and come with a controlled build of materials. This what you test is what you get. Unlike consumer where the only requirement is to meet a range of specs.
Who do we help?
Engineers and commercial teams responsible for hardware qualification and sourcing, seeking to improve the overall cost, performance and capability of their platform or service offering.
Original Equipment Manufacturers (OEMs)
Companies offering innovative solutions to complex challenges through the development of their own label systems and subsystems.
Electronic Contract Manufacturers (ECMs)
Companies that design, manufacture, test, distribute and provide repair services for OEMs. Also referred to as Electronic Component Manufacturing.
System Builders and Integrators
Companies who design, build and assemble high-reliability and bespoke devices for multiple markets.
Technology Adopters
Companies who rely on large volumes of memory or storage devices to perform compute or data logging functions.

Why Simms?
Our highly experienced team are on hand to help your design at every stage from concept, to end of life and migration.
About us
Quality Assured
We are directly franchised for the vendors we represent and only supply products that conform to industry standards.
Market intelligence
Expert market intelligence and guidance, from aggregated data source to enable informed purchasing decisions.
Expert Advice & Analysis
Configuration and comparison advice that enables you to find the right product first time, with sample options for added confidence.
Relationships
Strong relationships to facilitate direct access to experienced FAEs and technical presales teams at global vendors.
Faster to Market
Staying current with new and emerging technologies is a full-time role, such are the complexities of managing multiple different technology components within a system.
Simms simplify the memory element for you.
Our frequent market updates in easy to digest formats keep you updated on new memory technologies instantly. Spend less time looking for solutions and more time evaluating options.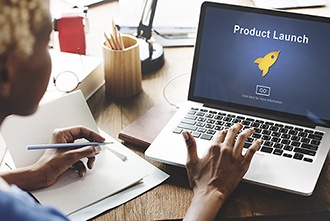 Product Reliability
Once a product is qualified and mass production is in full effect, component reliability issues in the field have disastrous consequences on customer experience and engineering resources.
Simms reduces the risk for you.
We listen to your deliverables and combine our memory expertise, with best-in-class technology to provide options, alongside potential trade-offs, to help you find the right solution first time.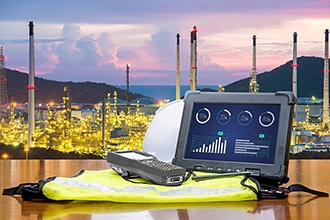 Focus when needed
Understandably your time and focus dramatically shifts depending on your products lifecycle stage and business priorities, when resources are at a premium, distractions are unwelcome.
Simms eliminate this for you.
Our consultative approach is delivered concisely, at speed and with relevance to your immediate pressures. Outside of this, we only contact you to keep you informed on areas that will help reduce your workload long term.