Mobile lifestyle and personal storage devices
Data storage and accessories for people on the go.
Taking photos and videos, emailing, and creating Word files and spreadsheets are all a part of daily life for the average tech user.
Add in data from games and other personalised applications and our laptops, PCs, phones and tablets can fill up quickly.
Whether you're a student, a photographer, or just find yourself working away from a desk, the ability to store and capture more, connect to multiple devices and transfer files at speed puts you in control allowing you to spend time on the things you love to do.
From flash drives and memory cards to high-end SSDs, readers and adaptors we offer a range of products to suit varying styles and needs.
Pain Points and Solutions
These are the most common pain points we hear about.
Storage full
In no time at all the devices you use to capture images, create videos, store, games apps and files on fill up leaving you to painfully delete or transfer them.  
Portable storage devices and higher capacity internal SSDs are great ways to ensure you have all the space you need to capture life.
Range management
The consumer market is fast-moving, with new technologies appearing and disappearing in a flash. This can make managing broad range of offerings complicated as changes are often with limited or no warning at all.
With an extensive range available from stock and an in-depth understanding of technology roadmaps, Simms can help you navigate these challenges. 
Connectivity
The number of devices we own has grown exponentially as has the amount of data we produce. As new iterations of devices make it into our lives, it can be difficult to find solutions, so we need to connect to the ever-growing list of interfaces and form factors.
Our vendors offer readers and adaptors that enable you to transfer files, store data and connect to various devices seamlessly. 
New technology
When it comes to compatibility it can be confusing when new technology iterations are released, trying to understand if they will be compatible with your existing systems can feel like walking through treacle.
Thankfully our vendors provide compatibility guidance, how to articles and specification explainers to help you find perfect memory solutions for your needs.
Who do we help?
People who manage the IT categories for their companies and are responsible for sales, stock, profit and loss and go to market strategies in their departments.
E-tailers
Companies offering computer components for sale online for the consumer market to go with the latest tech devices.
Wholesalers
Companies supplying independent and national retailers with portable storage devices for purchase in store.
Value Added Resellers
Companies providing IT services and solutions to UK enterprise and public sector, because inevitably a good experience at home brings technology into the workplace.
Microsoft Authorised Refurbishers (MARs)
Companies on a mission to help battle sustainability and get more life out of aged or EOL assets who use newer technology to breathe renewed life into systems that would otherwise end in landfill.

Why Simms?
Ever since NAND flash's introduction to the mainstream consumer market we have worked with leading customers in the UK to help them deliver value and go to market.
About us
Range Management
Pro-active and experienced team with a deep understanding of consumer memory solutions that will help you optimise and manage your range.
Market intelligence
Expert market intelligence and guidance, from aggregated data source to enable informed purchasing decisions.
Marketing Support
Experience in working with customers and vendors to creative initiatives and bundles that help you win more business.
Commerical Support
Flexible finance options and commercial incentives that help you get to market with confidence at scale.
Vendor Engagement
When the supply chain is disjointed, product placement, promotions and demand generation can be out of sync and impact on sales.
Simms co-ordinates this for you.
We have outstanding relationships with key people at our vendors who can make fast decisions that help you leverage their brand and yours.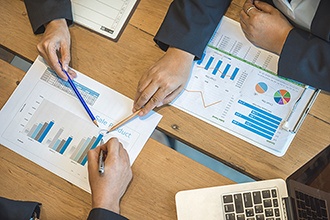 Range Management
Your IT category consists of 10,000's of different products across multiple categories keeping on top of End of Life (EOL) and new product releases in each area can be a full-time job.
Simms does this for you.
Our team will proactively work with you and our vendors to ensure your range is up to date, problem areas addressed, and customers can migrate across to new technologies when EOL occurs.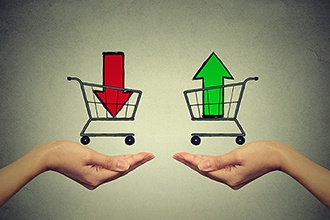 Preferential Allocation
When memory shortages strike, or EOL occurs, stock availability for consumer memory typically is short lived. Unfortunately, their non-critical and low-cost nature means raw components are prioritised to other solutions.
Simms factor this in for you.
If you choose as your trusted partner, we get to know your demand and purchase cycles and can support you by acting fast on your behalf to secure allocation for you.