Tech Talk
PCMCIA (Personal Computer Memory Card International Association)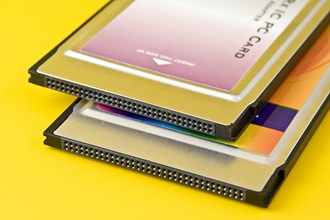 Published 5 January 2017
Last Updated 5 January 2017
PCMCIA Cards have been around for many years and can still be found in today's technology. These cards are now classed as legacy products, as they were first introduced over 25 years ago.
PCMCIA cards come in 3 different types of memory; ATA, SRAM and Linear. The cards are still being made today to help support legacy products and applications, mainly aerospace, defence and transportation.
PRETEC and APRO, both based in Taiwan, are two of only a handful of manufacturers still producing these cards. Simms are the only distributor of PRETEC cards in the UK. In 2015 we sold over 14,000 PCMCIA cards making us the largest distributor by some way in the UK (and Europe) for this technology.
PCMCIA cards are still used today on a whole raft of different aircraft types. The technology in the cards is so robust, reliable and proven aircraft manufacturers and the companies that supply applications such as the ones below, see no reason to change.
PCMCIA cards are used in Aircraft such as A320, A350, A380, B737, B757, ATR 42 & 72, EMB 170& 195, ERJ 135 & 145, S76, S92, EC225, AW139 to name but a few.
Flight Data Recorders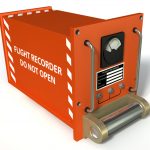 Flight Management System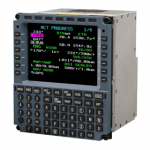 ACMS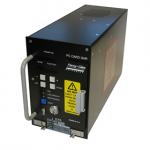 Benefits of PCMCIA cards include
-40°C to +85°C
Operating temperature
512KB to 8GB
Capacity
Highly Reliable.
No Moving Parts
Rugged
Metal Casing
Shock & Vibration
Resistant
Having been involved with these cards from the outset we can truly say that we understand the technology , it's uses and performance. We can ensure that by understanding your requirements, we can provide you with the correct card (customised if needs be) to give you total peace of mind. Some of the services we offer include;
Evaluation programme. e offer a free evaluation for new/ replacement technology. We will help you move from PCMCIA to newer technology advising of the pros and cons, the different manufacturers and the solutions they offer.
Free Advice. e understand this technology and have experts on hand to give you free dvice.
Supply Longevity. We have been working with PRETEC for many years and have an excellent relationship with them. If you are looking for a long term supply solution over a number of years, we can help you achieve this.
Controlled BOM. We have the ability to lock down the price for the duration of your programme.
Obsolescence / PCN notifications. We issue Obsolescence and PCN notification as soon as we have received it from the manufacturer. We will also work with you to find an alternative solution or product to ensure there is no disruption t your end.
Project Registration. We offer a project registration service ensuing that costs are reduced, supply is managed and the BOM is locked down giving you a competitive price advantage.
Customisation. PCMCIA cards can be customised to ensure optimum performance for your application. Contact our technical team on 01622 852800 to find out more.
In addition the PCMCIA cards that we stock are;
Fully PCMCIA / JEIDA compliant (PC Card Association)
Based on Samsung SLC NAND Flash (high speed & reliable 100K+ cycles)
Fully customisable for customers application "Fixed" or "Removable" storage UDMA or PIO data transfer mode
3 million + read / write cycles with advanced wear levelling technology
MIL-I-46058C conformal coating (optional)