News
Product Launch: Micron® DDR5 Server Memory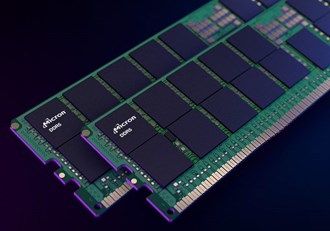 Published 18 July 2023
Micron® DDR5 server and workstation memory deliver more than a generational jump in speed and bandwidth, enabling the fastest high-performance systems for the new era of data centres.
Speed up next-generation application performance with Micron® DDR5 server DRAM: more than a generational jump in memory innovation. Reverse the trend of decreased bandwidth per core, feed rapidly growing processor core counts with memory bandwidth and density, plus enable nearly 2x the data rates of DDR4.
Increase performance by up to 85% over DDR41
Introducing speeds of 5,600MT/s
New higher RDIMM density of 96GB
Optimized for the latest Intel® and AMD® server and workstation platforms
3-year limited warranty
100% component and module tested
Operating voltage reduced from DDR4's 1.2V to 1.1V
Manufactured by Micron®
Available in RDIMM, ECC UDIMM and ECC SODIMM.
Learn more about the Micron DDR5 Server Memory range or speak to your Simms Account Manager.