News
Simms Foresight - taking the surprise out of price fluctuations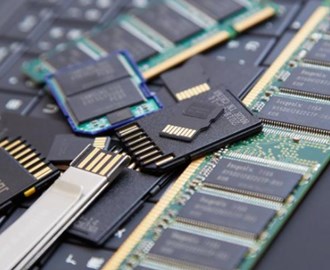 Published 8 January 2021
If you've ever had to purchase RAM modules or SSDs consistently and in large volumes, then we've no doubt you've experienced your share of unpleasant surprises relating to supply or cost. This all leading to unexpected delays and out of control costs resulting in the pain of reduced profitability, performance sacrifices and key deadlines missed.
In the worst-case, customer relationships that have taken years to form can be damaged in an instance by events outside of your control. That is until now.
What's to come from Simms over the coming weeks and months?
The people at Simms are passionate about the memory and storage industry and we are incredibly fortunate to have a team in place with over 200 years collective industry experience. In addition to this we've specialised as a business in this industry for 30+ years, working closely with industry leading vendors.
To give insight and an outlook of the market, we aggregate data and information from multiple sources, investing time and money in doing so. We will be bringing exclusive reports and updates to our customers through our news service Simms Foresight.
Our beliefs on the outlook, the trends we spot and our overriding view on the market will help our customers in a concise way to make informed decisions on purchasing DRAM and NAND in a volatile market, as their partner of choice.
Our first Simms Foresight update will have a server and datacentre focus with advisory notes, showcasing an outlook for the year for DRAM specifically.
For datacentre and cloud service providers, having such insight could play huge importance on spend and savings when it comes to purchasing large amounts of these components which go a huge way in improving the overall performance of servers and datacentres.
What's more, our dedicated datacentre team are able to entwine our market knowledge and outlook with industry-leading memory and storage solutions from long-standing partnerships with Intel, Micron and Kingston, for those seeking DRAM and NAND SSD in the datacentre environment.
In the coming weeks and months, Simms Foresight will exclusively provide regular market outlook reports to its customer base, not only on server and datacentre – but across all verticals in memory and storage.