Tech Talk
Mananging Memory Obsolescence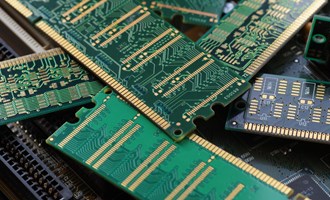 Last updated 19 April 2022
The last five years has seen volatile activity in the memory market with supply issues attributed to a shift in consumer NAND, component shortages, natural disasters, and of course COVID - all of which have had an impact on the supply of memory components.
Memory can go End-of-Life (EOL), and become obsolete due to a number of reasons such as; newer technology, a decline in sales, rising manufacturing costs, and even parts not being available. All factors can have a profound knock-on effect to the end user and their application. So how do you manage memory obsolescence? Let's tackle this in two parts: consumer and industrial.
Consumer Obsolescence
To the consumer memory becoming obsolete does not bring any real issues and more often than not there are a multitude of similar replacements available. Consumer grade memory changes quickly with major manufacturers introducing new improved lines of memory and storage offering greater capacity and faster speeds often between every 6-12 months.
Industrial Obsolescence?
Managing memory obsolescence for industrial applications can be a straightforward process depending on how much notice is given of memory going EOL. Typically, it ranges between 3-6 months from receipt of the notification to the item going end of life and in most cases offers a last time buy option and last shipping date.
How do Simms mange memory obsolescence for customers? The flowchart below takes you through the steps on how we work managing an EOL notice.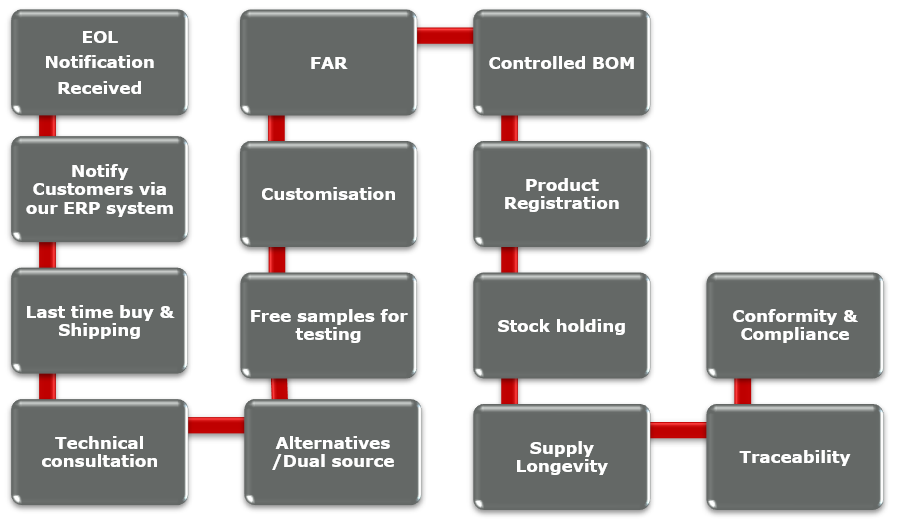 One of the key differentiators Simms offers is that through our ERP system we can notify all of our customers affected by an EOL which includes details such as part number, quantity ordered, PO number, order date and replacement part number if applicable. Also not forgetting the essential EOL date and last order date, all on one easy to read PDF.
The work doesn't stop there. Whether it's one or 1,000 units purchased the same level of service remains to ensure you get the right replacement in time so there is no disruption to your supply chain and project.
Obsolescence- the next steps
So, you have received your notification and contacted the team to discuss a replacement. We will try and closely match your existing part with one currently available from the same manufacturer and if required another module from an alternative manufacturer to approximately the same specification. Once we have identified a suitable replacement, we look to get samples to test along with any customisation required and a Failure Analysis Report (FAR) if necessary. We can also source a second supplier if required.
Controlled BOM & Project Registration
Once a solution has been found we can get controlled BOM or Bill of Materials in place to ensure that the components used are consistent throughout the lifetime of your project requirement for as long as possible. Unfortunately, nothing is 100% guaranteed but we can go to some lengths in controlling the components used. If required, we can Project Register the memory giving it a unique part number ensuring that it can only be purchased from us. This is done to ensure the consistency of components and to make sure that no mistakes can happen by ordering different memory elsewhere. This also gives our customers complete peace of mind knowing that stock is fully allocated to the project.
Product Roadmaps
Working with a memory specialist such as Simms will enable you to have a clear line of sight when it comes to forecasting your memory requirements. We work extremely closely with our partners to understand their product roadmaps, where potential EOL changes are likely to happen and any issues this may cause to our customers.
99% of the time this works well but during COVID we have seen parts going EOL unexpectantly because of shortages. This is certainly extreme and generally unheard of in the industry, but nothing is 100% guaranteed.?
Partnering with a memory specialist can save you valuable time and resource in ensuring that your memory and storage requirements are met, and obsolescence is dealt with in a timely and professional manner.