Tech Talk
Non-Binary DDR5: What is it?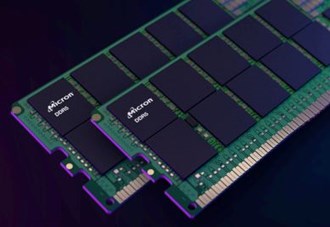 Last updated 28 September 2023
Even the most knowledgeable PC and server enthusiasts are yet to encounter "non-binary" memory technology just yet. However, it's probably time to start touching on this with its emergence onto the market. Such an emergence that has got the server world excited.
Non-binary memory represents a paradigm shift, potentially offering more efficient data storage and access, which could revolutionise computing. As this technology continues to evolve and mature, it promises to redefine the way we think about memory and its role in the digital world, making it an exciting area to watch for tech enthusiasts and industry professionals alike.
What is non-binary memory?
Firstly, there is no difference in how they work. It still functions the way in which any RAM would.
It all comes down to how it is manufactured. Effectively, non-binary memory will allow half steps in terms of RAM quantity. Previously, you would only have options for sticks of 8GB, 16GB, 32GB and so on. However, with non-binary memory you can buy 24GB, 48GB, 96Gb or more in capacity.
This is thanks to the introduction of DDR5, which allows this process of going outside the binary scale of double.
How does this benefit the user?
It comes down to cost and getting more out of less. For example, with the 96GB DDR5 RDIMM from Micron. When is 96 ever greater than 128? Well, with this 96GB RDIMM, it offers the same performance at the 128GB 3DS RDIMMs, but at a huge 50% lower cost using a single die package (SDP), delivering so much more value.
For data centre and cloud service providers, data and big data is surging. It's a constant battle for engineers and system administrators to maintain that balance between great performance and maintaining the lowest cost possible.
One scenario for those looking to push the boundaries of performance would be for such professionals to use 128GB 3DS RDIMMs. However they're simply not cost effective. In using Micron's new 96GB RDIMMs, they can step into a gap and give the same performance for the much reduced price.
A sustainable effect
For data centres and the cloud, a big challenge - like for all of us - is doing things sustainably. Even more so for these guys, however - consuming 3% of the entire world's electricity and expecting to need 8% by 2030. The use of electricity will be highly dependent on availability and restrictions could be apparent. The emergence of AI, analytics, and simulations mean we will simply be needing more. So it's imperative we have solutions like this of Micron's, right now.
With this non-binary form of memory, it can be achieved whilst seeking that performance. The example of 96GB vs 128Gb gives the same performance (within 10%), while decreasing power needs by up to 24%.
It's down to the assembly. The 96GB RDIMM is assembled as a 24Gb single die package, whilst the 128GB RDIMM is based on two 16Gb three-dimensional stacked die. Using through-silicon via (TSV) and such packaging, DRAM manufacturers like Micron can simply achieve higher densities - meaning they can achieve densities as high as 24GB per DRAM module for 768GB per DIMM.
Speak to Simms
Micron 96GB DDR5 RDIMM offers an increased performance of up to 85% over that of DDR4 and is optimised for the latest Intel and AMD server/workstation platforms.
Micron 100% test components and modules, and the DDR5 is available in RDIMM, ECC UDIMM and ECC SODIMM. It's a perfect solution for cloud service providers, data centres and hosting firms, so speak to our experts today about testing or purchasing for your environment.