Optimise your server memory with world-class server RAM
Our server RAM (DRAM) is produced by the world's leading semi-conductors who invest huge sums of money into producing and testing high-quality server memory to reduce the TCO for datacentre and server customers.
Upgrade server RAM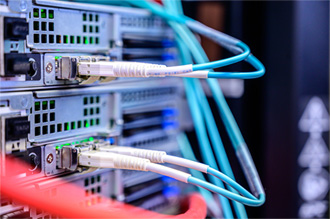 Upgrade your server RAM with Simms to deliver greater performance for cloud users, taking the speed of real-time applications to larger scales and accelerating your virtual machines. It's of vital importance that businesses upgrade as technology becomes more demanding so your memory can support your systems and users.
Maximise your IT budget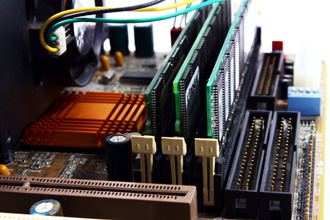 There's no doubt, upgrading server memory is cheaper than buying new servers. Our world-class DRAM vendors allow you to extend your life and performance of existing infrastructure. Even if you need to replace servers, you can still save by buying new with the least amount of pre-installed memory, then upgrading with quality server RAM.
Server RAM Product Specifications
Datacentre & Server
Form Factor

DDR3, DDR4, DDR5

DIMM Type

RDIMM, LRDIMM, ECC UDIMM

Capacity

8GB - 128GB

Data Transfer Rate

1333MHz - 3200MHz

Operating Temp

0°C~70°C

Warranty

3 years - lifetime
Consumer
Interface

SATA, PCIe, USB

Form Factor

2.5", M.2, Portable

Capacity

120GB - 4TB

NAND Flash

3D, 3D TLC, TLC

Operating Temp

0°C~70°C

Encryption

AES 256-bit

Endurance

40TB - 700TB TBW

Warranty

Limited 3 years
Who do we help?
People who influence the hardware components their companies use and are seeking to improve the overall cost, performance and capability of their platform or service offering.
Cloud Service Providers (CSPs)
Companies offering cloud-based platform, infrastructure, application and storage services.
Internet Service Providers
Companies providing domain name and web hosting services or colocation facilities.
System Builders and Integrators
Companies that design, build and assemble award-winning servers for multiple markets.
Large Enterprise
IT Infrastructure managers at public sector, financial services, gaming, and telco companies willing to explore the benefits of 3rd party.
Micron
Micron® are a world leading producer of server RAM, built specifically for cloud and datacentre workloads. Such quality server memory has quality and reliability built in its core. Simms are proud to supply DDR4 SDRAM from Micron®, with DDR5 for server in the works for 2022.
Kingston
Kingston has a quarter of a century of server memory expertise, resulting in high-performance, stable, and highly reliable server RAM. All Kingston server memory is backed by lifetime warranty and experts are on hand to configure to your server and datacentre needs.