True redundancy and QoS from our Server SSDs
When the need for consistent workloads and true reliability is as high as it's been, our server SSDs deliver.
Such data centre SSDs include features to keep mission-critical environments up 100% of the time, and in choosing a range of SATA and NVMe SSDs from our key vendors, Simms are the perfect partner of choice for data centres, hosting companies and cloud service providers.
PCIe NVMe SSDs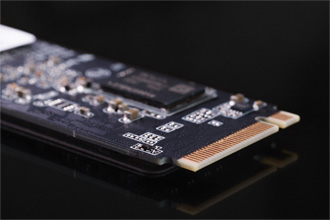 High-performing PCIe, NVMe drives with endurance in mind and up to large-scale capacities to suit your data centre SSD needs. Truly performance-sensitive and ideal for read-intensive workloads or mixed read/write workloads from our vendors including Micron, Kingston and Solidigm.
SATA SSDs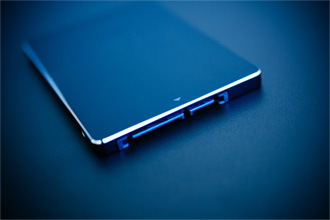 Built for reliability in the data centre, with low-latency and functional system responsiveness. Our SATA SSDs are available in various capacities, with 3D TLC NAND available across our ranges and expert/technical help from Simms and our vendor partners.
Server SSD Product Specifications
Datacentre & Server
Interface

SATA, PCIe, SAS

Form Factor

2.5", 3.5" U.2, M.2, mSATA, HHHL AIC, E.1L/S, ServerDOM

Capacity

16GB - 32TB

NAND Flash

MLC, pSLC, 3D TLC, 3D QLC

Operating Temp

0°C~70°C

Encryption

AES 256-bit

Endurance

Up to 30 DWPD

Warranty

Up to 5 years
Who do we help?
People who influence the hardware components their companies use and are seeking to improve the overall cost, performance and capability of their platform or service offering.
Cloud Service Providers (CSPs)
Companies offering cloud-based platform, infrastructure, application and storage services.
Internet Service Providers
Companies providing domain name and web hosting services or colocation facilities.
System Builders and Integrators
Companies that design, build and assemble award-winning servers for multiple markets.
Large Enterprise
IT Infrastructure managers at public sector, financial services, gaming, and telco companies willing to explore the benefits of 3rd party.
Micron
We are proud to distribute Micron's comprehensive portfolio of data centre SSDs, including QLC and NVMe SSDs. Reliability, performance, scalability, and efficiency are all built into the core of Micron SSDs for servers and datacentres.
Kingston
Simms' relationship spans more than 30 years with Kingston, and we are proud to supply their data centre SSDs. Available is a range of SATA and NVMe storage solutions for cloud services, edge computing, IoT and much, much more.