Tech Talk
The future of MLC NAND Flash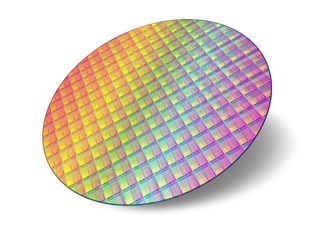 Last updated 7 February 2022
The future of MLC NAND Flash
With the emergence of 3D TLC over the past couple of years, there has been some debate as to whether MLC NAND Flash still has sufficient demand for industrial applications. Since its introduction in the mid 1990's MLC NAND has established itself as a low cost, high-capacity flash chip and is proven in thousands of applications as a reliable option.
Has the impact of COVID sentenced MLC to become End of Life?
The MLC NAND memory market has been significantly impacted by the COVID-19 outbreak with new projects throughout the world stalling, which in turn, has led to a decline in demand. Foundries have struggled to manufacture MLC NAND as workers have stayed at home which has further disrupted supply chains, plus the lack of compatible older controllers for MLC NAND (you can't simply swap controllers) has further compounded supply issues. Comparing Gigabyte (GB) demand per die, 3D TLC NAND has a clear cost advantage over MLC, so naturally NAND foundries will concentrate more on ROI GB/$ than market requirement. However, production has slowly increased as manufacturers get back up to speed, post-COVID.
At the time of writing (February 2022) demand is still strong for industrial MLC especially in SD and microSD Cards and more legacy form factors CF / PATA DOM, notably for the mid-range capacities of 8GB, 16GB and 32GB. However, product roadmaps can quickly change, and more providers will be starting to slowly phase out MLC and issue a last time buy. Suffice to say MLC will still be available during 2022 and beyond for the foreseeable future but this can quickly change.
MLC in the longer term
For longer term projects that require a fixed BOM, swapping NAND is not usually considered until an End-of-Life notification is issued. Industrial 3D TLC will take over from MLC but as to when, it's difficult to speculate but possibly within the next two-four years. NAND flash production is very much driven by the consumer & enterprise sectors with 3D TLC and QLC widely used, it makes sense for industrial 3D TLC to replace ageing MLC NAND.
Is 3D TLC better than MLC?
Key differences: Industrial MLC v Industrial 3D TLC
| | | |
| --- | --- | --- |
| | Industrial MLC | Industrial 3D TLC |
| Price | ***** | *** |
| Performance | ***** | **** |
| Endurance | **** | ***** |
| Reliability | ***** | **** |
| Capacity | *** | ***** |
One of the main issues of the lack of MLC product is the controllers used in the finished device. MLC NAND is mainly focussed on industrial applications and not used in consumer applications given its cost v capacity attributes. The controllers that have been used are in short supply or becoming harder to source as they are now becoming legacy technology as they were primarily manufactured for SLC, MLC and some early 3D NAND form factors.
Manufacturers are keen to push newer controllers which see a quicker ROI, which is driven by the consumer market as highlighted above. Alas, it is not as simple as swapping out the controller for a newer version as there are likely to fail or not work at all. Controller manufacturers could still supply but the price will be driven upwards as the requirement becomes less. For project registered applications used in defence and aerospace, swapping old for new is not an option so the legacy tech, at a price will still be required. Eventually these controllers and MLC NAND will be priced out of existence and the swap to newer technology inevitable.
Which NAND type is best?
It really depends what you are using it for in your system. There are many types of NAND which all have different performance, endurance and pricing. You can read about the different types of NAND Flash here. If you are not sure then contact the Simms team for more help and advice.
In Summary:
Moving from MLC to TLC has two main price advantages. 1: Cheaper manufacturing cost price per GB capabilities and 2:, When TLC becomes mainstream costs will reduce for TLC and increase for MLC.
Industrial manufacturers must then select the best TLC NAND, testing to see how far industrial boundaries can be pushed i.e. operating temperature levels, endurance and performance. Once testing is complete, new NAND types will then be given a stamp of approval for these guaranteed levels so these products can be used in industrial environments where product reliability is key.
How long before QLC replaces TLC NAND? There is no definitive answer, but it could be the next stepping stone for the industrial market as it is slowly starting to happen in consumer and enterprise markets. Industrial manufacturers are not yet ready to consider QLC an option. Maybe only when there is Industrial QLC there will be no room for Industrial MLC.
Speak to the experts
Selecting the right NAND for your application can be a minefield, so partnering with experts who understand the technology, have direct access to manufacturers and product roadmaps is key in getting the correct fit, form and function for the lifetime of your project.